" Get in touch with us on for any help or Query, We will be happy to help you "
Current Affairs 📰 Daily (CAD)
It is an initiative taken by the SSARP Study to ease burden from IAS Aspirants & save some time ⌚ to cover conventional section more, CAD is written by our expert team from various fields on daily basis for 10 topics, these topics are sorted by our AI design to judge the importance of topic depending upon the previous years paper question pattern & breakthrough of the news floated on various news websites 70:30 weightage.
CAD highly useful for IAS aspirants throughout the recruitment process of Preliminary Exam, Mains Exam & Interview while it is of utmost important for Preliminary exam.
---
Code on Social Security 2020 : Draft Rule Framed
Do You Know ??
Gig workers refer to workers outside of the traditional employer-employee relationship (e.g., freelancers, Zomato or Swiggy Delivery Agents )
News 📰
Union Ministry of Labour and Employment has notified the draft rules under the Code on Social Security, 2020.
In Brief
The draft rules also provide for Aadhaar based registration including self-registration by unorganized workers, gig workers and platform workers on the portal of the Central Government.
The rules further provide for Aadhaar based registration of Building and Other Construction Workers on the specified portal of the Central Government and the State Government or the State Welfare Board.
Provision has also been made in the rules regarding gratuity to an employee who is on fixed term employment.
The rules also provide for single electronic registration of an establishment including cancellation of the registration in case of closure of business activities.
Provision has also been made regarding manner and conditions for exiting of an establishment from EPFO and ESIC coverage.
The procedure for self-assessment and payment of Cess in respect of building and other construction workers has been elaborated in the rules.
The rate of Interest for delayed payment of such cess has been reduced from 2 per cent every month or part of a month to 1 per cent.
---
Promotion to Pvt Sports Academy
News 📰
In a first-ever move, the Sports Ministry has introduced a incentivization structure to extend monetary support to 500 private academies, through the Khelo India Scheme over the next four years starting FY 2020-21.
In Brief
In this model, private academies shall be graded into different categories based on achievement of players trained by the academy, level of coaches available at the academy, quality of Field of Play and allied infrastructure, availability of sports science facilities and staff.
The 14 priority disciplines identified for excellence in 2028 Olympics will be eligible for receiving support in the first phase.
Under the scheme, Sports Authority of India (SAI) and National Sports Federation (NSFs) will be working together. SAI will also hold discussions with NSFs and implement categorisation and gradation of the academies.
The number of academies to be funded and the quantum of funding under each discipline will be determined by an objective evaluation of the need for investment and each NSF's capabilities.
Do You Know ??
Khelo India Scheme was launched in 2018 by the Ministry of Youth Affairs & Sports to promote the sports culture in India.
---
Emergency Retrieval System (ERS)
Do You Know ??
There are 5 regional power grids which are inter connected to Establish National Power Grid.
News 📰
Council of Scientific and Industrial Research (CSIR), constituent laboratory Structural Engineering Research Centre (SERC) based in Chennai, has developed an indigenous technology, Emergency Retrieval System (ERS), for quick retrieval of power transmission in the event of failure of transmission line towers.
In Brief
At present, the ERS systems are imported and the cost is relatively high. This technological development will enable the manufacturing in India for the first time, which will be an import substitute and will cost about 40% of imported systems.
ERS is a lightweight modular system that is used as temporary support structure to restore power immediately after the collapse of transmission line towers during natural calamities such as cyclone/earthquake, or manmade disruptions.
Made of structurally highly stable box sections, ERS is lightweight, modular and reusable.
ERS can be assembled quickly at the disaster site for restoration of power in 2-3 days, whereas the permanent restoration may take several weeks.
This development is very significant as failure of transmission lines severely impact lives of common people and causes huge monetary loss to the power companies.
---
Birsa Munda
News 📰
The Prime Minister Narendra Modi has paid tributes to Bhagwan Birsa Munda on his Jayanti.
In Brief
Birsa Munda (1875 – 1900) was an Indian tribal freedom fighter, religious leader, and folk hero who belonged to the Munda tribe.
He spearheaded a tribal religious millenarian movement that arose in the Bengal Presidency (now Jharkhand) in the late 19th century, during the British Raj.
The revolt mainly concentrated in the Munda belt of Khunti, Tamar, Sarwada and Bandgaon.
His slogan threatening the British Raj—Abua raj seter jana, maharani raj tundu jana ("Let the kingdom of the queen be ended and our kingdom be established")—is remembered even today.
His portrait hangs in the Indian Parliament Museum; he is the only tribal leader to have been so honoured.
Do You Know ??
---
Soumitra Chatterjee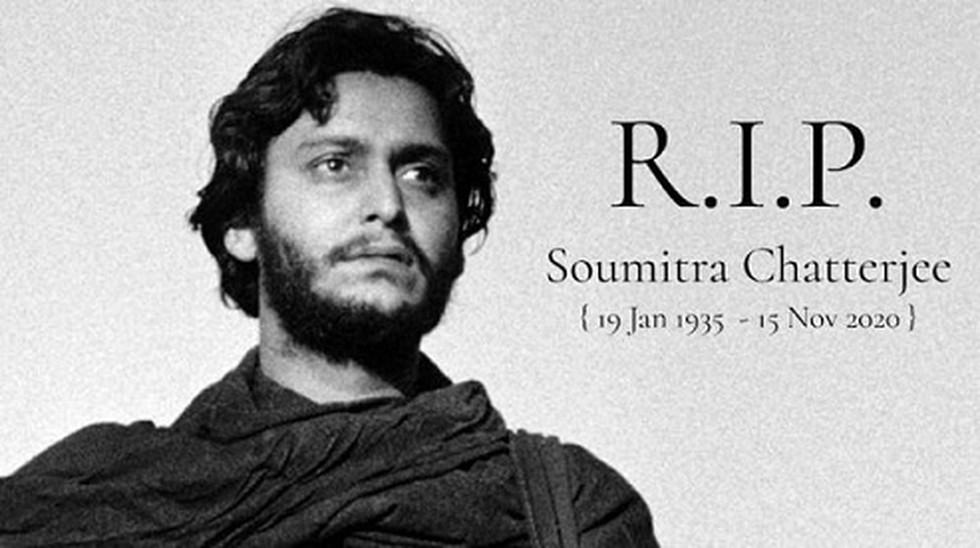 Do You Know ??
He was awarded the Padma Bhushan by the Government of India in 2004
News 📰
He passes away after a month long health problems
In Brief
About:
Soumitra Chatterjee (1935 —2020) was an Indian film actor.

He was best known for his collaborations with Oscar-winning film director Satyajit Ray, with whom he worked in fourteen films.

Awards and Honours:
In 1999 Soumitra Chattopadhyay became the first Indian film personality to be conferred with the Ordre des Arts et des Lettres, France's highest award for artists.

He was also the winner of the Dadasaheb Phalke Award which is India's highest award for cinema.

As an actor in Bengali theatre, he received the Sangeet Natak Akademi Award in 1998, given by the Sangeet Natak Akademi, India's National Academy of Music, Dance and Drama.
---
INS Vagir
News 📰
5th scorpene class submarine Named Vagir has been launched form Mazagon Dock in Mumbai.
In Brief
Earlier it was commissioned into the Indian Navy on December 3, 1973, and was decommissioned on June 7, 2001.
After almost three decades of yeoman service to the nation.
In true nautical tradition, she finds a new incarnation, by the same name – Vagir.
It is infused with new life, by Mazagon Dock, once again a very powerful predator of the deep, guarding the vast maritime interests of our nation.
Vagir is part of the six Kalvari-class submarines being built in India.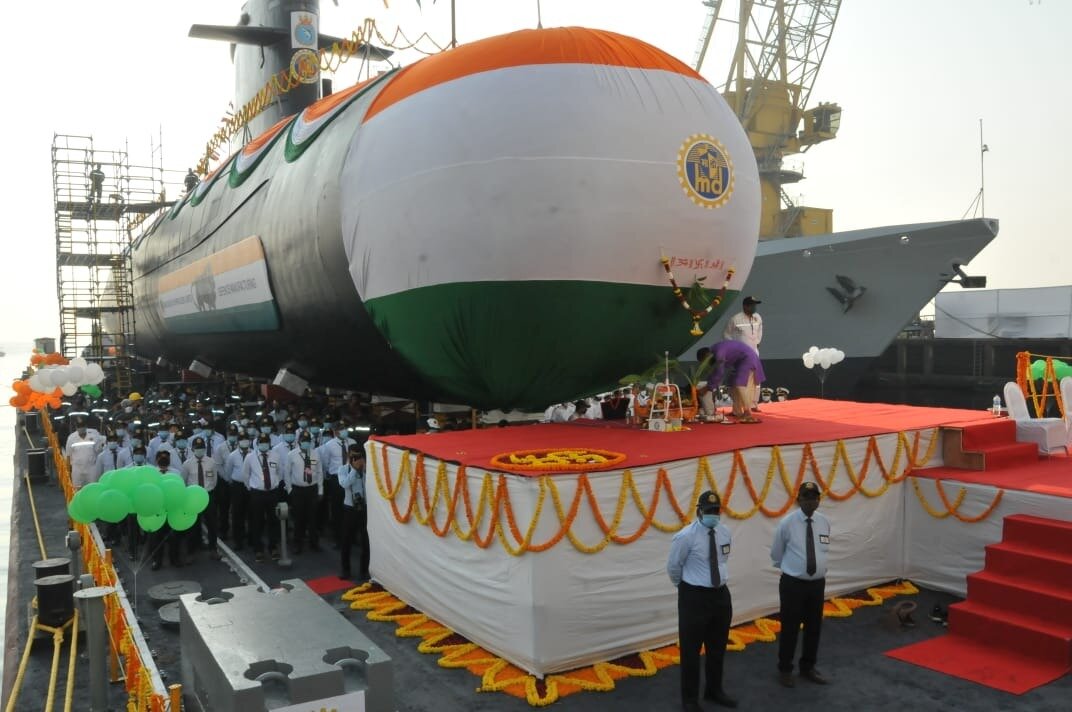 Do You Know ??
The first Vagir, a submarine from Russia, was commissioned into Indian Navy on 3rd December 1973 and was decommissioned on 7th June 2001 after almost three decades of service to the nation.
---
International Financial Services Centres Authority (Banking) Regulations, 2020
Do You Know ??
News 📰
The International Financial Services Centres Authority (IFSCA), approved the International Financial Services Centres Authority (Banking) Regulations, 2020.
In Brief
Laying down the requirements for setting up IFSC Banking Units (IBUs)

Permitting persons resident outside India (having net worth not less than USD 1 Million) to open foreign currency accounts in any freely convertible currency at IFSC Banking Units (IBUs)

Permitting persons resident in India (having net worth not less than USD 1 Million) to open foreign currency accounts in any freely convertible currency at IBUs to undertake any transaction under the Liberalised Remittance Scheme (LRS) of the Reserve Bank of India.

Laying down the permissible activities of IBUs including credit enhancement, credit insurance, and sale , purchase of portfolios, engage in factoring and forfaiting of export receivables and undertake equipment leasing, including aircraft leasing

Permitting the Authority to determine business that a Banking Unit may be permitted to conduct in INR with persons resident in India and persons resident outside India, subject to settlement of the financial transaction in relation to such business in freely convertible foreign currency.

Note- The above mentioned regulations will be notified by the Government of India in due course.
---
Ayurveda
News 📰
Prime Minister Shri Narendra Modi will inaugurate Institute of Teaching and Research in Ayurveda (ITRA) at Jamnagar and National Institute of Ayurveda (NIA) at Jaipur on 5th Ayurveda Day (i.e) 13th November, 2020.
In Brief
Dedication to the nation of ITRA, Jamnagar as an Institution of National Importance and NIA, Jaipur as an Institution Deemed to be University is a historic step not just in the modernization of Ayurveda Education.
This will provide them the autonomy to upgrade the standard of Ayurveda education, frame various courses as per emerging national and international demand and excel in modern research to generate more and more evidences.
Do You Know ??
The Ayurveda Day is being observed every year from 2016, on the day of Dhanwantri Jayanti. This year it falls on 13th November 2020.
---
Warli Arts
Do You Know ??
This art form is simple in comparison to the vibrant paintings of Madhubani.
News 📰
it is recently in the news
In Brief
Maharashtra is known for its Warli folk paintings.
Warli is the name of the largest tribe found on the northern outskirts of Mumbai, in Western India.

They speak an unwritten Varli language which belongs to the southern zone of the Indo-Aryan languages.

Warli Art was first discovered in the early seventies
While there are no records of the exact origins of this art, its roots may be traced to as early as the 10th century A.D.
Women are mainly engaged in the creation of these paintings. These paintings do not depict mythological characters or images of deities, but depict social life but Warli paintings are mainly dominated by basic geometric shapes like circles, triangles and squares.
---