Mass Spetrometry
Using Mass Spectrometry, Institute of Genomics & Integrative Biology- Delhi & National Center for Disease Control have been able to detect Covid with 95% Sensitivity & 100% specificity with RT-PCR.

Mass spectrometry (MS) is an analytical technique that measures the mass-to-charge ratio of ions.
The results are typically presented as a mass spectrum, a plot of intensity as a function of the mass-to-charge ratio.
Procedure of MS-

First sample (Solid or liquid gaseous) is ionized by Electron bombarding.
Different mass to charged particles are separated using various technique like Electric field or magnetic field as particle having same mass to charge ratio goes to have same deflection.
Then ions are detected by Electron multiplier & then plot the intensity graph.
---
Mission Karmayogi



Mission Karmayogi- National Programme for Civil Services Capacity Building (NPCSCB)

Objective – Comprehensive reform of the capacity building apparatus at individual, institutional and process levels for efficient public service delivery via Capacity Building Commission & other institutions
Institutions created under NPCSCB

Prime Minister's Public Human Resources (HR) Council
Capacity Building Commission
Special Purpose Vehicle for owning and operating the digital assets and the technological platform for online training
Coordination Unit headed by the Cabinet Secretary

The Programme will be delivered by setting up an Integrated Government Online Training-iGOTKarmayogi Platform.
Core Guiding Principal are-

Supporting Transition from 'Rules based' to 'Roles based* HR Management. Aligning work allocation of civil servants by matching their competencies to the requirements of the post.
To emphasize on 'on-site learning' to complement the 'off-site' learning,
To create an ecosystem of shared training infrastructure including that of learning materials, institutions and personnel,
To calibrate all Civil Service positions to a Framework of Roles, Activities and Competencies (FRACs) approach and to create and deliver learning content relevant to the identified FRACs in every Government entity,
To make available to all civil servants, an opportunity to continuously build and strengthen their Behavioral, Functional and Domain Competencies in their self-driven and mandated learning paths.
To enable all the Central Ministries and Departments and their Organizations to directly invest their resources towards co-creation and sharing the collaborative and common ecosystem of learning through an annual financial subscription for every employee,
To encourage and partner with the best-in-class learning content creators including public training institutions, universities, start-tips and individual experts,
To undertake data analytics in respect of data emit provided by iGOT – Karmayogi pertaining to various aspects of capacity building, content creation, user feedback and mapping of competencies and identify areas for policy reforms.
---
Three more language i.e. Kashmiri, Hindi & Dogri has been approved by the cabinet to the list of official language of J&K, Earlier there were two official language Urdu & English

Bill will be taken by the parliament in the monsoon session scheduled on 14th & 15th Sept 2020
---
SSF Soldier killed in accidental mine explosion

SFF was established on 14th November 1962 in the immediate aftermath of the 1962 Sino-India war.
After the 1962 war, the Central Intelligence agency (CIA) and Intelligence Bureau (IB) decided to train a 5,000-strong force of Tibetans for possible missions against China.
The CIA had been involved in a covert programme to train Tibetan guerrillas to fight the Chinese forces in Tibet since the 1950s.

The Central Intelligence Agency is a civilian foreign intelligence service of the federal government of the United States of America.
During the 1950s, CIA and IB established Mustang Base in Mustang in Nepal, which trained Tibetans in guerilla warfare. The Mustang rebels brought the 14th Dalai Lama to India during the 1959 Tibetan Uprising.
The recruits initially consisted of Tibetan refugees hailing from the Khampa community (now it has a mixture of Tibetans and Gorkhas).
SFF falls under the purview of the Cabinet Secretariat where it is headed by an Inspector General who is an Army officer of the rank of Major General.

The units that comprise the SFF are known as Vikas battalions.
They are highly trained special forces personnel who can undertake a variety of tasks which would normally be performed by any special forces unit.
Women soldiers, too, form a part of SFF units and perform specialised tasks.
Note-

The SFF units are not part of the Army but they function under operational control of the Army.
The units have their own rank structures which have equivalent status with Army ranks.
They have their own training establishment where the recruits to SFF are imparted special forces training.

SSF Braveness
Operation Eagle

In 1971, the SFF operated in the Chittagong hill tracts in East Pakistan (later Bangladesh) to neutralize Pakistan Army positions and help the Indian Army advance ahead.

Operation Bluestar

clearing Amritsar's Golden Temple in 1984

Operation Meghdoot

securing the Siachen glacier in 1984

Operation Vijay

war with Pakistan at Kargil in 1999
As per various reports – Special Frontier Force was involved in a joint operation with the CIA in 1965 to place a nuclear-powered device on Mount Nanda Devi (Uttarakhand) to monitor China's nuclear weapons tests. However, the mission had to be abandoned and the nuclear-powered device was lost on the mountain.

The loss of the nuclear-powered sensor was reported by Indian media outlets in 1978, prompting a response from the then Prime Minister on Indian involvement in the mission.
---
In covid pandemic, Parliament monsoon session has been curtailed the Question Hour & Pvt Members Affairs business.

Question Hour & Zero Hour

Question Hour is the first hour of a Lok Sabha session where the members ask questions to the government. 'Zero Hour' is the session that is held after the 'Question Hour'

Pvt Member bill Affairs–

Usually fixed for every Friday
---
Turkey & Greece is in confrontation over resources in east Mediterranean sea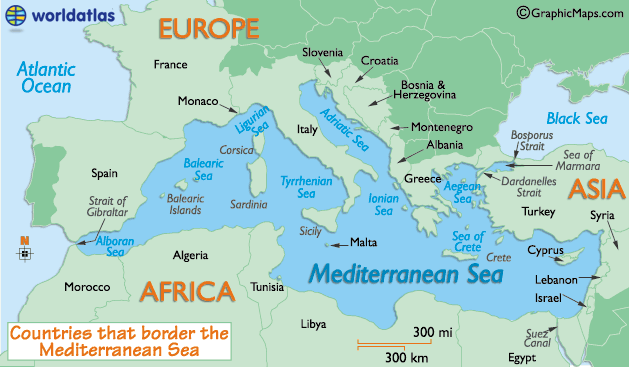 ---
India Russia bilateral naval exercise Indra is scheduled for 2020 in IOR (Andaman Sea) near Malacca strait

It comes just after the India refused to take part in multinational exercise Kavkaz 2020 which takes place in Russia in late September 2020.
Rajnath Singh Attended the SCO defence meeting in Russia
---
D- Voter is a category of voter in Assam who's citizenship is in doubt or cases is pending in Foreign Tribunal in layman terms people who is not in Assam NRC list.