In News:
The Economic Survey noted that India may have to raise the retirement age.
Definitions:
Total fertility rate (TFR): In simple terms, it refers to total number of children born or likely to be born to a woman in her life time if she were subject to the prevailing rate of age-specific fertility in the population.
Replacement level fertility: TFR of about 2.1 children per woman is called Replacement-level fertility. This value represents the average number of children a woman would need to have to reproduce herself by bearing a daughter who survives to childbearing age. Below this fertility rate, populations begin to decline.
News Summary:
Ageing Indian Population:
India is growing to see a rapid increase in the size of the elderly population over the next two decades.
Due to slowdown in population growth rate:

Share of the elderly will increase due to the slowing down of population growth rate.
It is forecast that the population rate will grow less than 1% during 2021- 31 and under 0.5% during 2031-41.
This is primarily due to the fall in total fertility rate (TFR) which is projected to decline between 2021-2041 and fall below replacement level fertility as early as 2021.
TFR falling below replacement level:
For India, the effective replacement level fertility is slightly higher than the normal benchmark (of 2.1) due to the skewed gender ratio. For India, it is at 2.15-2.2.
The current TFR in 14 out of the 22 major States is already below the effective replacement level fertility.
At the State level, southern States as well as West Bengal, Punjab, Maharashtra and Himachal Pradesh have below replacement level fertility and will see TFR decline to 1.5-1.6 by 2021.
And by 2031, all States are likely to see below replacement level fertility.
Growing elderly population:
The size of the elderly population (60 years and above) is expected to nearly double from 8.6% in 2011 to 16% by 2041.
On the other hand, the population size of those between 0-19 years, which is on the decline, is likely to drop from as high as 41% in 2011 to 25% by 2041.
Challenges of large elderly population:
The increase of share of elderly population will throw new policy challenges such as provision for health and old-age care, access to retirement-related financial services, public pension funding, and retirement age.
The current retirement age for most government workers in India is 60.
Solution – raising retirement age:
The economic survey suggests that, given that life expectancy for both males and females in India is likely to continue rising, increasing the retirement age for both men and women going forward could be considered.
This will be key to the viability of pension systems and would also help increase female labour force participation in the older age-groups.
In line with the experience of other countries:

Many countries like the U.S., Germany and France have already raised the retirement age to reduce the burden on pension funding.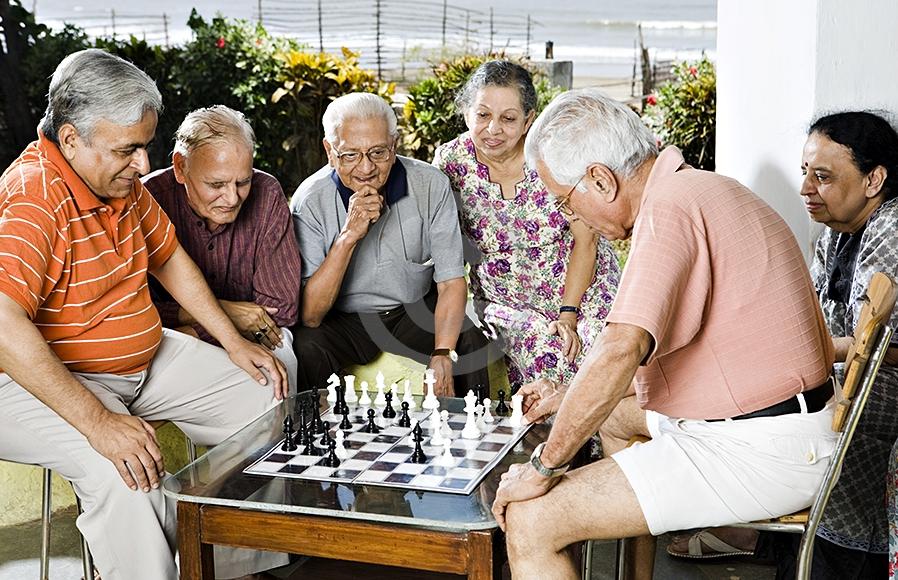 Other issues
Demographic dividend will require huge employment opportunities:
The working-age population is expected to see a large increase leading to India's demographic dividend peaking around 2041.
At this time, the share of those in the age group of 20-59 is expected to hit 59%.
This will mean additional jobs will have to be created to keep pace with annual increase in working-age population of 9.7 million during 2021-31 and 4.2 million during 2031-41.
Need for school mergers:
As the nation's fertility rate plunges below replacement level, the number of children in the 5-14 age bracket will decline significantly.
This will lead to the need for school mergers in order to keep them viable and less focus on building new ones.
Already states such as Himachal Pradesh, Uttarakhand, Andhra Pradesh and Madhya Pradesh have fewer than 50 students enrolled in more than 40 percent of their elementary schools.
The survey argues for shifting policy emphasis from quantity towards quality and efficiency of education.