NIRBHAYA FUND
According to official data, only 20% of Nirbhaya Fund has been used by States until 2018.
Key findings:
The States and UTs have utilised less than 20% of the budget allocated to them under the Nirbhaya Fund for safety of women by the Central government between 2015 and 2018.
Of the ₹854.66 crore released by the Centre, a mere ₹165.48 crore has been spent by various States and UTs on different schemes launched by the Centre as well as other schemes for which the local governments sought funds.
The top five States/ UTs ranked in terms of utilisation of money across various schemes under the Nirbhaya Fund were: Chandigarh (59.83%), Mizoram (56.32%), Uttarakhand (51.68%), Andhra Pradesh (43.23%) and Nagaland (38.17%).
The worst five States/UTs include: Manipur, Maharashtra, Lakshadweep – which didn't spend even a single penny – and were followed by West Bengal (0.76%) and Delhi (0.84%).
Have you idea of it?
The Nirbhaya Fund was set up by the UPA-II in the aftermath of the gang rape of a paramedical student in a moving bus in New Delhi in December 2012 with an initial corpus of ₹1,000 crore.
Though the Fund was instituted in 2013, its disbursement gathered pace only from 2015.
The Fund supports schemes for safety of women.
The key schemes under which the States have been allocated money include Emergency Response Support System, Central Victim Compensation Fund, Cyber Crime Prevention against Women and Children, One Stop Scheme, Mahila Police Volunteer, and Universalisation of Women Helpline Scheme.
PUNCH MISSION
Dipankar Banerjee, an Indian solar physicist from Indian Institute of Astrophysics has been selected as a Co-Investigator of PUNCH mission by NASA.
About:
Full Name: PUNCH stands for "Polarimeter to Unify the Corona and Heliosphere,"
Mission Objective:

It will image regions beyond the Sun's outer corona.
it will image and track the solar wind and also the coronal mass ejections – which are huge masses of plasma that get thrown out of the Sun's atmosphere. The coronal mass ejections can affect and drive space weather events near the Earth.

Features: PUNCH will consist of a 'constellation' of four suitcase-sized microsats that will orbit the Earth in formation and study how the corona, which is the atmosphere of the Sun, connects with the interplanetary medium.
Timeline: The mission is expected to be launched in 2022.
Agencies involved: NASA has selected Texas-based Southwest Research Institute to lead its PUNCH mission which will image the Sun.
Important Info :
The team also plans to observe the Sun using joint observations from PUNCH and Indian mission Aditya, which is underway.
India is planning to send up its own satellite Aditya-L1, a mission to study the Sun's corona, and Prof. Banerjee is the co-Chair of the Science Working
STATISTICS DAY
Statistics Day was celebrated on june 29, 2019 on the birth anniversary of Prof. P C Mahalanobis. The theme of this year's Statistics Day is

Sustainable Development Goals.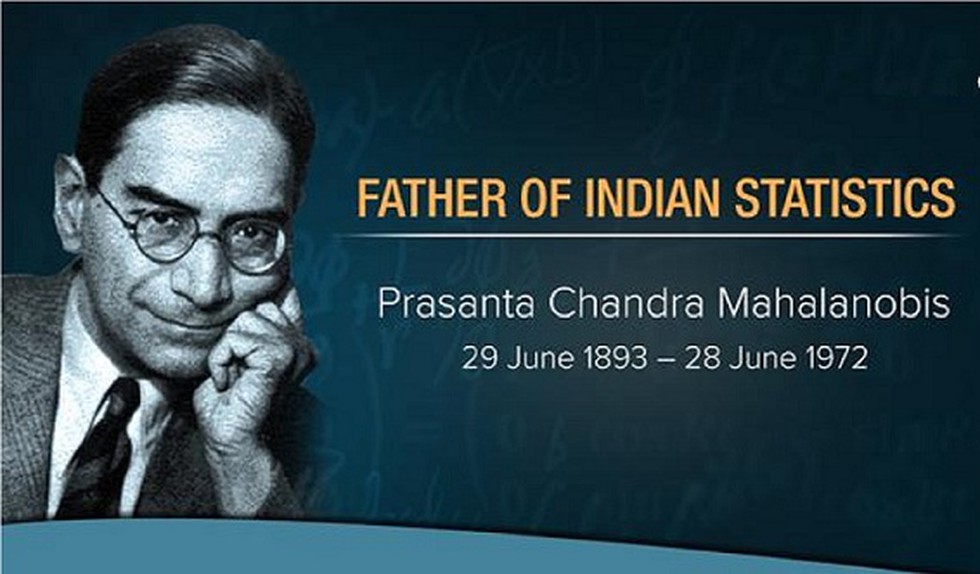 Contribution of PC Mahalanonobis to Statistics: 
PC Mahalanonobis (1893 –1972) was an Indian scientist and applied statistician. He is referred to as the chief architect of Indian statistical system as well as father of statistical science in India.
He established the Indian Statistical Institute (ISI) in 1931 in Kolkata. The institute founded the journal

Sankhya

, along the lines of Karl Pearson's

Biometrika.

In 1959 it was made an autonomous body of Ministry of Statistics & Programme Implementation.
Post-independence, as the honorary statistical adviser to the cabinet, he helped in the establishment of Central Statistical Organisation (CSO), the National Sample Survey (NSS) and the Annual Survey of Industries (ASI).
His most important contributions are related to Large-Scale Sample Surveys. He introduced three key concepts to the theory and practice of sample surveys which are: Pilot surveys, Optimum survey design and Inter Penetrating Network of sub-samples technique (IPNS)
He also advocated the usefulness of sampling methods. He was elected Chairman of the United Nations Sub-Commission on Statistical Sampling in 1947, and held this post until 1951.
In 1936 he introduced a statistical measure named the Mahalanobis distance. It is widely used in cluster analysis and classification techniques.
In 1926, he analysed 60 years' data related to floods in Orissa, which led to the construction, after three decades, of the Hirakud dam on the Mahanadi.
He was one of the members of the first Planning commission of free India. The Mahalanobis model, was employed in the Second Five Year Plan, which worked towards the rapid industrialisation of India.
FAST RADIO BURSTS (FRBs)
A team of international astronomers have determined for the first time the precise source of a single/ one-off fast radio bursts (FRBs).
About:
The signal has been named FRB 180924 – they're named for the date of detection – and it originated in the outskirts of a Milky Way-sized galaxy roughly 3.6 billion light-years from Earth.
Pinning it down could help scientists finally understand what causes these one-off FRBs.
It's only the second fast radio burst ever to have been traced to a location. The first, called FRB 121102, is a special case, because it bursts repeatedly. Locating the source of one-off FRB presented a much more difficult challenge.
Have you idea of it?
Fast radio bursts are intense bursts of radio emission that have durations of milliseconds and exhibit the characteristic dispersion sweep of radio pulsars.
FRBs flash for only a micro-instant but can emit as much energy in a millisecond as the Sun does in 10,000 years.
The first was discovered in 2007 ad so far over 80 have been detected.
Exactly what creates these high-energy surges of long waves at the far end of the electromagnetic spectrum remains the subject of intense debate, though scientists now agree they originate in far away galaxies.
PAROLE
Gurmeet Ram Rahim Singh, the Dera Sacha Sauda chief convicted of rape and murder, has applied to the Haryana government for parole.
About:
What is it? Parole is a system of releasing a prisoner with suspension of the sentence. The release is conditional, usually subject to behaviour, and requires periodic reporting to the authorities for a set period of time.
Objective: Parole is considered a reformative process, and was introduced with a view to humanising the prison system.
Comparison with Furlough:
A broadly similar but subtly different concept is furlough, which is given in case of long-term imprisonment.
While furlough is seen as a matter of right, to be granted periodically irrespective of any reason and merely to enable the prisoner to retain family and social ties, parole is not a matter of right and may be denied to a prisoner even when he makes out a sufficient case.
Indian scenario: 
In India, parole and furlough are covered under the Prison Act of 1894.
Prisoners convicted of multiple murders or under the Unlawful Activities Prevention Act are not eligible for parole.
Since prison is a subject of the state, the Prison Act of the particular state government defines the rules under which parole is granted. State governments have their own Prisoner Release on Parole Rules.
ALIALI JHIA
Odisha-based Navaratna Company NALCO has been selected for President's award for utilisation of Corporate Social Responsibility (CSR) fund in social development.
About: 
In 2015, NALCO started "

Aliali Jhia"

, a new scheme on the line of Beti Bachao Beti Padhao to promote the education of Girls of BPL families.
Under this scheme, 416 girls from BPL families of 66 villages of Anugul, Damanjodi and Potangi area in Anugul and Koraput districts have been adopted by Company.
These girls are reading in 45 different schools. NALCO is bearing all the expenditure for education and promotion of talent from 8th to 10th class.
National Aluminium Company Limited (NALCO)? 
it is a Navratna CPSE under Ministry of Mines.
It was established in 1981, with its registered office at Bhubaneswar.
As one of the largest integrated primary producer of aluminium in Asia, NALCO's presence encompasses the entire vale chain from bauxite mining, alumina refining, aluminium smelting, power generation to downstream products.
DRAGONFLY MISSION
US space agency National Aeronautics and Space Administration (NASA) has announced that it will send a multi-rotor vehicle called 'Dragonfly' to Saturn moon Titan (Saturn's largest moon).
About: 
Objective: Dragonfly will fly to dozens of promising locations on Titan looking for pre-biotic chemical processes common on both Titan and Earth.
Features: Dragonfly has eight rotors and flies like a large drone.
Significance: This will be the first time NASA will fly a multi-rotor vehicle for science on another planet.
Duration: The mission will be launched in 2026 and arrive in 2034.
Background: Dragonfly took advantage of 13 years' worth of Cassini (a joint mission between

NASA, ESA and Italy

that studied Saturn) data to choose a calm weather period to land, along with a safe initial landing site and scientifically interesting targets.
Titan? 
Location: Titan orbits Saturn, which orbits the Sun at a distance of about 886 million miles, about 10 times farther from the Sun than Earth orbits.
Size: Titan, with a diameter of 5,150 km, is Saturn's largest moon and the second largest moon in the solar system after Jupiter's moon Ganymede.

It is bigger than planet Mercury. 

Surface composition: Titan is an icy moon with a surface of rock-hard water ice, but Titan also likely has a liquid water ocean beneath its surface.
Atmosphere: Titan is the only moon in the solar system known to have a substantial atmosphere, which is mostly nitrogen like Earth's.
Orbiting Solo: Titan has no known moon, but it's possible for a moon to have moons.
RIVER POLLUTION IN GOA
According to a study conducted by the Marine Science Department of Goa University, iron ore mining in Goa has adversely impacted the sediments of major rivers in the state.
About: 
Researchers carried out detailed assessments of the impact of mining on the sediment cores of the three rivers- 

Bicholim, Mandovi and Terekhol.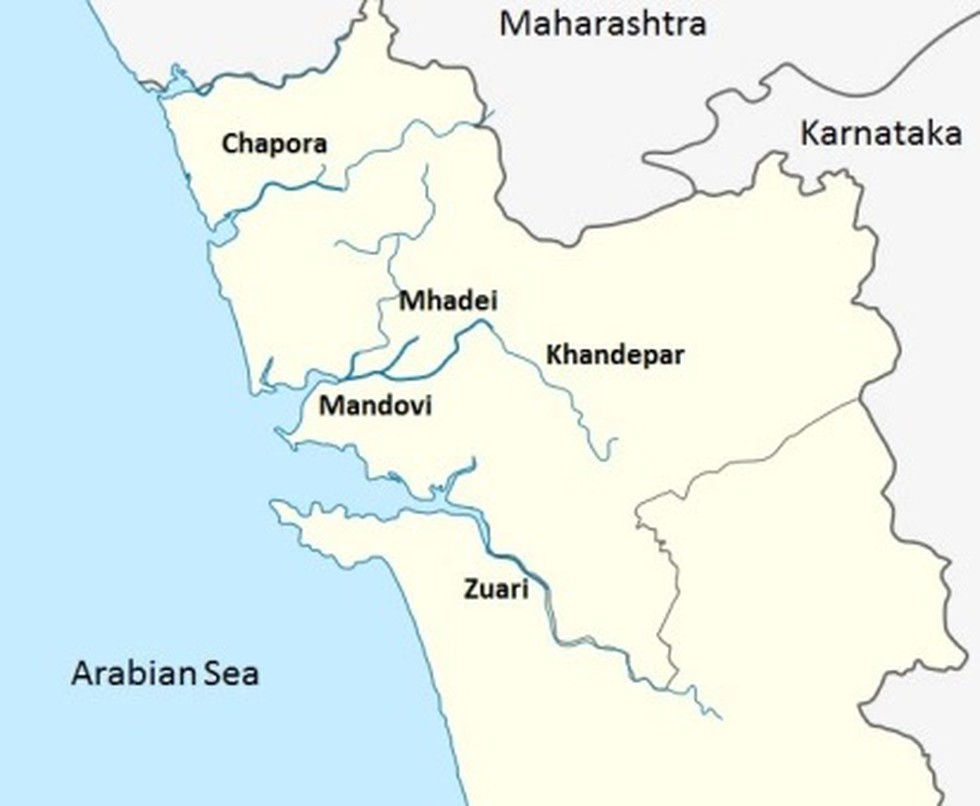 The study revealed that the Bicholim river is strongly polluted with iron and manganese and moderately polluted with lead and chromium, while the Mandovi river is moderately polluted with manganese and lead.
The Terekhol river, though unpolluted in the past, is getting polluted with copper and chromium in the recent years because of human interference.
In March 2018, after the Supreme Court quashed the second renewal of 88 iron ore mining leases, the five-decade-old mining industry in the state came to a standstill.
INTERNATIONAL BOXING ASSOCIATION (AIBA)
The International Olympic Committee (IOC) stripped Olympic status from the troubled world boxing body AIBA.
About:
Name: The International Boxing Association or AIBA, originally the Association Internationale de Boxe Amateur.
What is it? It is a sport organization that sanctions amateur (Olympic-style) boxing matches and awards world and subordinate championships.
Headquarters: Lausanne, Switzerland.
Recent development:
AIBA has been involved in multiple corruption scandals including on several editions of the Summer Olympic Games. AIBA is also near bankruptcy with debts of about 17 million US Dollars.
In this background, the International Olympic Committee (IOC) has suspended AIBA's Olympic status. As a result, the IOC will now organize qualifying and final tournaments for the 2020 Tokyo Games.
ASEAN's OUTLOOK ON INDO-PACIFIC
India welcomed the ASEAN's outlook on the Indo-Pacific by saying that it sees important elements of convergence with its own perspective on the region.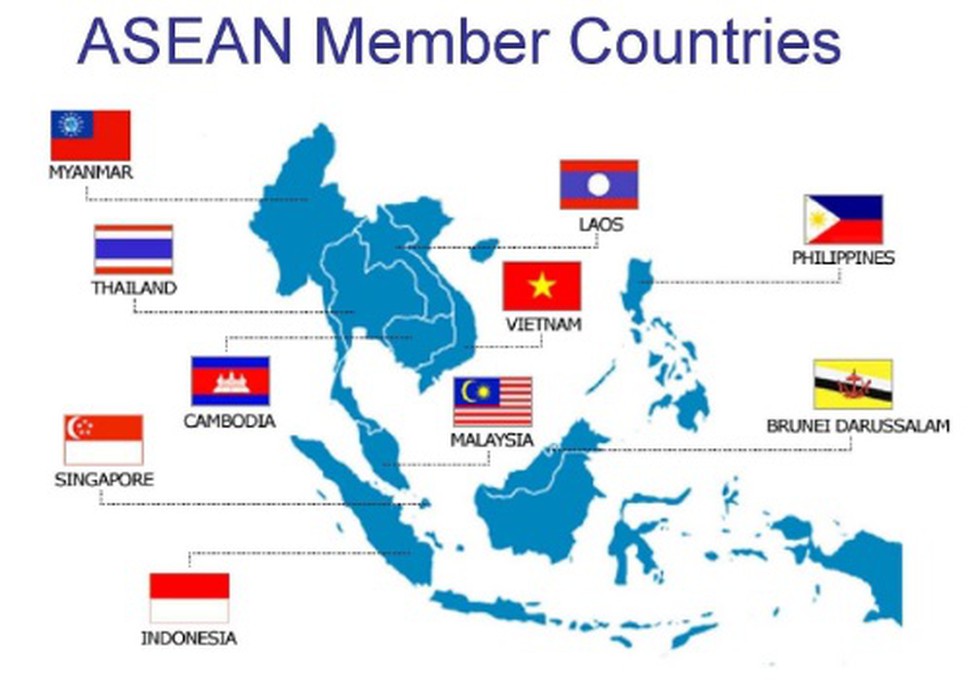 About:
The ten member Association of Southeast Asian Nations (ASEAN) has adopted the 'ASEAN Outlook on the Indo-Pacific' after more than a year of negotiations in the recently concluded (20th to 23rd June 2019) ASEAN Senior Officials Meeting (SOM) held in

Bangkok, Thailand.

Key features:

It views Asia-Pacific and the Indian Ocean regions not as contiguous territorial spaces but as a closely integrated and interconnected region.
It views the Indo-Pacific a region of dialogue and cooperation instead of rivalry, besides envisaging development and prosperity for all.
Association of Southeast Asian Nations (ASEAN)?
History: ASEAN was established in

1967 in Bangkok

, Thailand, with the signing of the ASEAN Declaration

(Bangkok Declaration).

Secretariat: 

Jakarta.

Membership: 10 countries (Brunei, Cambodia, Indonesia, Laos, Malaysia, Myanmar, Philippines, Singapore, Thailand and Vietnam).
---