STANDALONE OWN DAMAGE COVER
The Insurance Regulatory Development Authority of India (IRDAI) has allowed insurers to issue standalone own damage policies for two-wheelers and cars –both new and old, on an annual basis.
Key highlights of IRDAI circular:
From September 1, 2019, insurers can issue standalone own damage policies for two-wheelers and cars on an annual basis. Thus the issuance of bundled policies for cars and two-wheelers will not be compulsory.
The new regulation will be applicable for both new and old vehicles.
Further, insurers will have the option to offer package policies, in addition to stand-alone own damage and third party policies. This will mean that insurers can offer a long term bundled package of own damage and third party cover or offer it separately to the customers.
However, the long term stand-alone Own Damage policy will not be permitted for the present.
For issuing and renewing standalone own damage annual covers, insurers must ensure that it is offered only if a Motor TP cover is already in existence or is taken simultaneously.
Comment:
This circular from IRDAI has provided much needed clarity in terms of insurer's approach for standalone motor Own Damage (OD) policy, its pricing and duration.
it also provides clarity to the customers who have opted for bundled cover.
Do you know? 
A comprehensive car insurance plan has two essential components: Own Damage (OD) premium and third party (TP) premium.
OD covers loss or damage to the vehicle insured due to accident including fire and theft.
TP covers any damage or injury caused by the insured, to another person or property. A TP liability cover is mandatory in India under the Motor Vehicles Act, 1988.
CHIKUNGUNYA
The Institute of Life Sciences (ILS) has successfully developed antibodies against the Chikungunya viral (CHIKV) infection.
Chikungunya viral (CHIKV) infection:
It is a viral disease (genus Alphavirus) which is transmitted to humans by infected mosquitoes, most commonly, Aedes aegypti and Aedes

albopictus

, two species which can also transmit other mosquito-borne viruses, including dengue.
These mosquitoes can be found biting throughout daylight hours, though there may be peaks of activity in the early morning and late afternoon.
It causes fever and severe joint pain. The name chikungunya originates from a verb in the Kimakonde language, meaning 'to become contorted'. This refers to the 'stooped' appearance of those suffering with joint pain.
It occurs mainly in Africa, Asia and the Indian subcontinent.
Recent development:
The antibodies were developed following decade-long research on the CHIKV infection at the ILS laboratory headed by

Dr. Soma Chattopadhyay

, a senior molecular virologist.
With no prior antibodies reported against CHIKV, Dr. Chattopadhyay's group was the first to develop antibodies against the non-structural proteins – nsP1, nsP3 and nsP4 of CHIKV.
She has been selected for the Biotech Product, Process Development and Commercialisation Award 2019 by the Department of Biotechnology.
Institute of Life Sciences (ILS)?
What is it? It is an

autonomous institute

of higher education for research and education in life sciences.
Estb: 1989.
Location:

Bhubaneswar,

Odisha
Parent body: Department of Biotechnology, Ministry of Science & Technology, Government of India.
VAISHNO DEVI SHRINE
In Jammu and Kashmir, Mata Vaishno Devi shrine will get a dedicated in-house disaster response force by September next year.
About: 
Mata Vaishno Devi shrine is a religious pilgrimage atop the Trikuta hills in Reasi district of Jammu region that attracted 86 lakh pilgrims from across the world last year.
The Shri Mata Vaishno Devi Shrine Board is planning to train 180 employees by September next year to prepare a dedicated disaster response force for the shrine who will be the first respondents in case of any eventuality.
The training of the board staffs has already begun at the headquarters of 7th battalion of National Disaster Response Force in Punjab.
AMBUBACHI MELA
The annual four-day Ambubachi Mela is being held at Amingaon, near Guwahati.
About:
Where: Ambubachi Mela is held at Kamakhya Temple in Guwahati, Assam.
When: It is an annual Hindu mela celebrated during the monsoon season that happens to fall during the Assamese month Ahaar, around the middle of June.
Occasion: It is the celebration of the yearly menstruation course of goddess Kamakhya. It is believed that the presiding goddess of the temple, Devi Kamakhya, the Mother Shakti, goes through her annual cycle of menstruation during this time stretch.
Other names: This mela is also known as Ameti or Tantric fertility festival since it is closely associated with Tantric Shakti cult prevalent in eastern parts of India.
Social Significance:

The ritualistic fair celebrating the goddess' period is one of the reasons why the taboo associated with menstruation is less in Assam compared to other parts of India.
The attainment of womanhood of girls in Assam is celebrated with a ritual called 'Tuloni Biya', meaning small wedding.
Kamakhya Temple? 
Location: On the

Nilachal Hill in Guwahati,

Assam.
Dedicated to: Mother Goddess Kamakhya (genital) like stone instead over which a natural spring flows.
Architecture: The current structural temple, built and renovated many times in the period 8th-17th century, gave rise to a hybrid indigenous style that is sometimes called the Nilachal type: a temple with a hemispherical dome on a cruciform base.
CONSTRUCTIVE VOTE OF NO-CONFIDENCE
In order to implement simultaneous elections, the ruling BJD in Odisha has proposed the idea of "constructive vote of no-confidence", if any one of these simultaneously elected legislatures is brought down by a no-confidence motion.
About: 
In the debate over simultaneous elections, one question being raised is what happens to the common cycle if any one of these simultaneously elected legislatures is brought down by a no-confidence motion.
The ruling BJD in Odisha has proposed "constructive vote of no-confidence" as a solution. It is followed in Germany. This was also recommended by the Law Commission of India in a 2018 draft report.
Scenario in Germany: 
Under Constitution of Germany, Bundestag (Parliament) can remove a chancellor only when it simultaneously agrees on a successor.
This makes it harder to remove a chancellor because opponents of the chancellor not only must disagree with his or her governing but also must agree on a replacement.
The underlying premise is that there is a fixed five-year-tenure (for the House) and that there will be a government no matter what.
WMO ARCHIVE OF WEATHER AND CLIMATE EXTREMES
The United Nations' World Meteorological Organization (WMO) has officially evaluated temperature record extremes of 54.0 °C at two locations, one in Mitribah, Kuwait, on 21 July 2016 and a second in Turbat, Pakistan, on 28 May 2017.
About: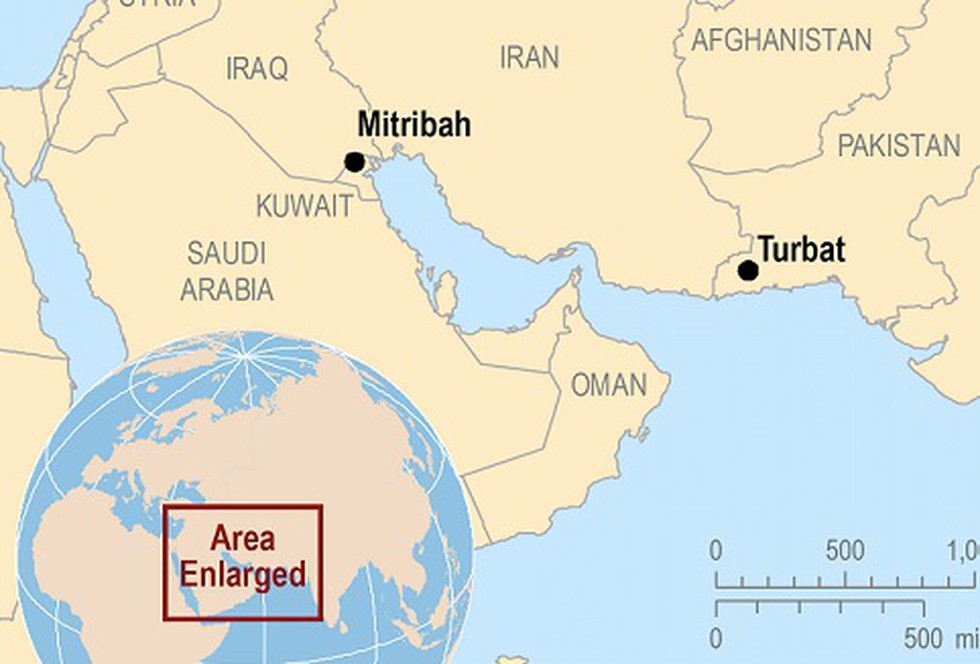 The WMO Archive of Weather and Climate Extremes, has verified the Mitribah observation as

53.9 °C

(± 0.1 °C margin of uncertainty) and the Turbat one as 53.7 °C (± 0.4 °C).
The Mitribah, Kuwait temperature is now accepted by the WMO as the highest temperature ever recorded for the continental region of Asia.
The two observations are the third and fourth highest WMO-recognized temperature extremes. They are also the highest, officially-recognized temperatures to have been recorded in the last 76 years.
India's highest ever, too, came as recently as May 19, 2016 — 51°C in Phalodi, Rajasthan.
About WMO
The WMO Archive of Weather and Climate Extremes includes the world's highest and lowest temperatures, rainfall, heaviest hailstone, longest dry period, maximum gust of wind, as well as hemispheric weather and climate extremes.
According to the Weather and Climate Extremes archive, the hottest temperature ever recorded was in

Furnace Creek, Death Valley,

California at 56.7°C on 10 July 1913.
INTERNATIONAL OLYMPIC COMMITTEE (IOC)
On Olympic Games' 125th anniversary, the International Olympic Committee (IOC) formally opened its new headquarters in Lausanne, Switzerland. The Olympic House has been built on the site of the former headquarters.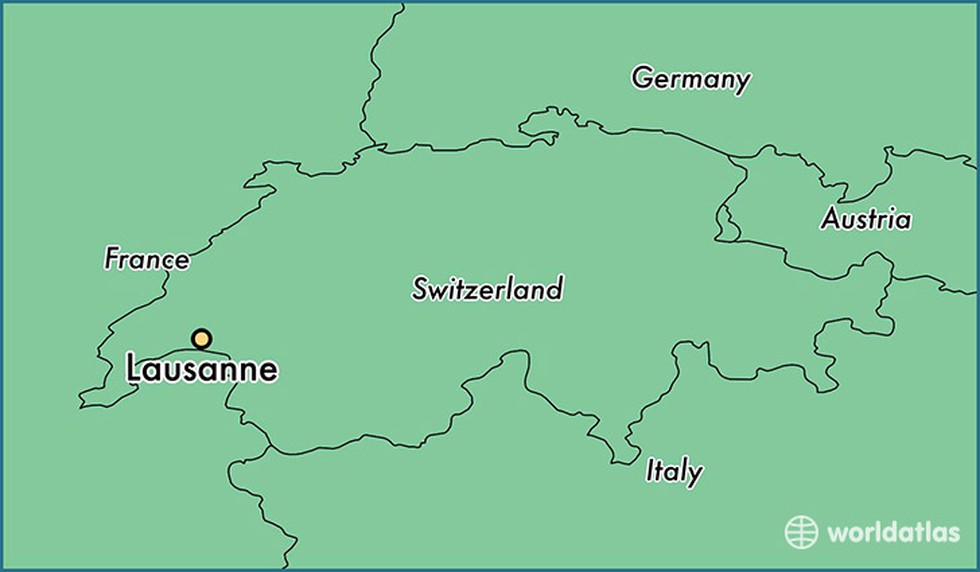 About:
Timeline: IOC was created on 23 June 1894. The first Olympic Games of the modern era opened in Athens on 6 April 1896.
Type: It is a not-for-profit independent international organisation.
HQ: Lausanne, Switzerland.
Mandate:

The IOC is the supreme authority of the Olympic Movement and is responsible for organising the modern Summer and Winter Olympic Games.
The IOC is the governing body of the National Olympic Committees (NOCs), which are the national constituents of the worldwide Olympic Movement. As of 2016, there are 206 NOCs officially recognised by the IOC.
MIDDLE EAST PEACE PLAN
US President Donald Trump's son-in-law Jared Kushner has unveiled the first section of the U.S. Middle East peace plan.
About:
The scheme calls for a mix of public and private financing and intends to create at least a million new jobs for Palestinians.
It envisages more than half of a $50bn (£39bn) fund being spent in the Palestinian territories over 10 years. The projects envisioned are in the health care, education, power, water, high-tech, tourism and agriculture sectors.
Fundamental political issues such as the occupation of Palestinian territories, the right of return for refugees and their descendants (of which roughly five million live in refugee camps in neighbouring Arab countries) and border sovereignty were not mentioned in the plan.
Palestinian Authority President Mahmoud Abbas rejected the economic plan and the US peace effort, having refused to engage with Mr Trump since the US recognised Jerusalem in 2017. According to him, the economic situation should not be discussed before the political one.
INNER LINE PERMIT (ILP) SYSTEM
A petition filed before the Supreme Court has sought a direction to the Centre and the Nagaland government to take steps for the protection of non-Nagas living in Dimapur following the imposition of the Inner Line Permit (ILP).
About: 
Inner Line Permit (ILP) is an official travel document issued by the Government of India to allow inward travel of an Indian citizen into a protected/restricted area for a limited period.
The document is an effort by the Government to regulate movement to certain areas located near the international border of India.
ILP system is currently in operation in

Mizoram, AP

and

Nagaland.

Manipur had the system of ILP but it was abolished in 1950.
Section 2 of the Bengal Eastern Frontier Regulation, 1873 empowers a State government to prescribe 'Inner Line' to prohibit citizens of India or any class of such citizens going beyond the prescribed line without a pass.
Inner Line Permit (ILP) vs Protected Area Permit (PAP) 
There are two kinds of official permits prescribed by Government for entering into any area within Arunachal Pradesh. They are, Inner Line Permit (ILP) and Protected Area Permit (PAP).
ILP: Any Domestic tourist coming to the mentioned state has to obtain an ILP. It is granted as a routine for the tourists and so it should not deter any tourist from coming to state.
PAP: All the foreigners are required have the PAP for entering into the state. They can obtain the PAP from All Indian Missions Abroad and Home ministry.
BANGKOK DECLARATION
Southeast Asian nations vowed to fight against plastic pollution in the ocean, as their leaders adopted a joint declaration during a summit in Bangkok.
About: 
The Bangkok Declaration on Combating Marine Debris in ASEAN Region was adopted by leaders of the 10-member Association of Southeast Asian Nations (ASEAN), which includes four of the world's top polluters.
Just five Asian countries — China, Indonesia, the Philippines, Vietnam and Thailand — dump more than half of the eight million tonnes of plastic waste that end up in oceans every year, according to a 2017 Ocean Conservancy report.
The 10 ASEAN countries vow to "strengthen national laws and regulations as well as enhance regional and international cooperation" to prevent and significantly reduce marine debris.
Neither the declaration nor its accompanying Framework of Action specifically mention bans on single-use plastic or imports of foreign waste, as environmental groups previously demanded ahead of the summit.
---