AYUSHMAN BHARAT – PRADHAN MANTRI JAN AROGYA YOJANA (AB-PMJAY)
The Rajasthan government has given an official go-ahead to implement the Central government's flagship health insurance scheme, Ayushman Bharat – Pradhan Mantri Jan Arogya Yojana (AB-PMJAY).
States joining it:
AB-PMJAY will be integrated with Rajasthan's existing state health scheme, Bhamashah Swasthya Bima Yojana (BSBY).

Rajasthan is currently providing benefits to 97 lakh families under the BSBY scheme, and many of the eligible families under AB-PMJAY are already covered under BSBY.
All eligible families will be made eligible to avail health benefits up to ₹5 lakh per year under the scheme.

This leaves only Delhi, Telangana, Odisha and West Bengal out of the scheme.
States joining it:
AB-PMJAY will be integrated with Rajasthan's existing state health scheme, Bhamashah Swasthya Bima Yojana (BSBY).

Rajasthan is currently providing benefits to 97 lakh families under the BSBY scheme, and many of the eligible families under AB-PMJAY are already covered under BSBY.
All eligible families will be made eligible to avail health benefits up to ₹5 lakh per year under the scheme.

This leaves only Delhi, Telangana, Odisha and West Bengal out of the scheme.
KRISHI VIGYAN KENDRAS (KVKs)
The Government of India has set up 713 Krishi Vigyan Kendras (KVKs) at the district level in the country for dissemination of technologies among the farming community to double the farmers' income by 2022.
Krishi Vigyan Kendras (KVKs): 
The KVK scheme is functioning on 100% Central funding pattern under the ambit of the Indian Council of Agricultural Research (ICAR), Department of Agricultural Research and Education (DARE).
Activities undertaken by KVKs include on-farm testing of technologies and demonstrations, capacity development of farmers and extension personnel and functioning as a knowledge and resource centre of agricultural technologies.
The May 2018, Union Cabinet approved that following special programmes shall be initiated through the KVK Scheme:

a Network Project on New Extension Methodologies and Approaches; Nutri-sensitive Agricultural Resources and Innovations (NARI);
programs tilted Knowledge Systems and Homestead Agriculture Management in Tribal Areas (KSHAMTA),
Value Addition and Technology Incubation Centres in Agriculture (VATICA),
Farm Innovation Resource Management (FIRM) and
establishment of Agricultural Technology Information Centre.
URBANISATION AND TEMPERATURE RISE
A recent study by researchers at the Indian Institute of Technology (IIT) Bhubaneswar has documented how urbanisation of cities in the last decade can sharply increase the local temperature.
Key findings:
The local surface temperature in large cities in Odisha — Cuttack and Bhubaneswar — has increased by as much as 40-50% during the period 2001-2010.
While temperature has increased by about 0.9 degree C due to regional warming, which is a global phenomenon, urbanisation or changes in land use and land cover alone has contributed 40-50% of that increase in these cities.
In other words, there has been a 0.5 degree C increase in absolute local temperature in large cities in the State during the period 2001 to 2010 solely due to urbanisation.
The rapid increase in urbanisation was at the cost of dense vegetation and crop fields. While dense vegetation reduced by 89%, crop fields shrunk by 83%.
Urbanisation and Climate Change?
According to UN-HABITAT, although cities cover less than 2 % of the earth's surface, urban areas account for 71 to 76 % of the world's carbon dioxide from global final energy use and a significant portion of total greenhouse gas emissions.
At the same time, hundreds of millions of people in urban areas across the world will be affected by rising sea levels, increased precipitation, inland floods, more frequent and stronger cyclones and storms, and periods of more extreme heat and cold.
NATIONAL RESEARCH CENTRE ON LITCHI (NRCL)
In Bihar, Director of Muzaffarpur based National Research Centre on Litchi (NRCL) Vishal Nath has denied any link between Litchi and Acute Encephalitis Syndrome (AES).
About:
Mandate: The NRCL is premier national institute for conducting research and developments on litchi. It also acts as a national repository of information on litchi production, processing, value addition, and provides consultancy services to end users.
History: It was established in 2001 during IXth Plan. The Centre started functioning from 2002.
Parent Agency: it was established by Ministry of Agriculture under the aegis of Indian Council of Agricultural Research (ICAR).
Location: The Centre is located at Mushahari in Muzaffarpur, Bihar.
Methylene cyclopropyl glycine (MCPG):
Acute encephalitis syndrome (AES) in Bihar's Muzaffarpur, Vaishali, Sheohar and East Champaran districts has so far claimed the lives of over 100 children.
There are different types of encephalopathy. In the present case, the encephalopathy is associated with hypoglycaemia (low blood sugar level) and hence called hypoglycaemic encephalopathy.
In 2012-2013, a two-member team headed by virologist Dr. T. Jacob John suspected, and confirmed the next year, a toxin found in litchi fruit called methylene cyclopropyl glycine (MCPG) was responsible for causing hypoglycaemic encephalopathy.
Litchi? 
At present, the area of Litchi under cultivation is 84,000 hectares and production is 594,000 metric tonnes (NHB, 2015).
Bihar, West Bengal, Assam and Jharkhand accounts for 78% of the total production in the country. Bihar produces 40% of total litchi and occupies nearly 38% of the area in India. 
AIR TRAFFIC FLOW MANAGEMENT (ATFM) – CENTRAL COMMAND CENTRE
Civil Aviation Minister Hardeep Singh Puri inaugurated Air Traffic Flow Management (ATFM) – Central Command Centre at Vasant Kunj in New Delhi.
About: 
Function
It processes the demand and capacity information and provides decision-making tools to the ATFM Flow Manager for collaborative decision making and to ensure the regulated flow of traffic at each airport in India.
The system also displays weather information along with static information about airports, airspaces and air routes.
Structure: The system is supported by 36 Flow Management Positions (FMPs) at various airports including Delhi, Mumbai, Chennai, Kolkata, Bengaluru and Hyderabad among others. Eight defence airports are also part of the ATFM network which are provided with FMPs.
Global scenario: After successfully implementing the Air Traffic Flow Management System, India has become the seventh country after the US, Europe, Australia, South Africa, Japan and Brazil.
THANJAVOOR RAMAMOORTHY
Noted mridangam exponent Thanjavoor Ramamoorthy passed away in Trichy, Tamil Nadu at the age of 90.
About:
He had the unique distinction of having accompanied four generations of Carnatic stalwarts starting from violin genius Muringapuri Gopalakrishna Iyer, right up to renowned vocalist ML Vasanthakumari.
He was the recipient of the Kalaimamani award of the Government of Tamil Nadu.
Mridangam? 
Names: The mridangam is also known as Tannumai, maddal or maddalam.
What is it? it is a percussion instrument and is the primary rhythmic accompaniment in a Carnatic music ensemble.
Religious significance: In Hindu mythology, mridangam is depicted as the instrument of choice for Ganesha and Nandi, who is the vehicle and follower of Shiva.
Features:

The body of the mridangam is scooped out of a single block of wood. Jackwood or redwood is the ideal choice of mridangam makers.
It is shaped like a barrel whose right head is a little smaller than the left. The instrument is one-and-a-half or two feet in length and its diameter is twenty-five to thirty centimetres.
The right head of the drum consists of three concentric layers of the skin. The left head consists of only two rings.
BARMER OIL REFINERY
Rajasthan Chief Minister Ashok Gehlot has set the target for the completion of the Barmer oil refinery project within four years.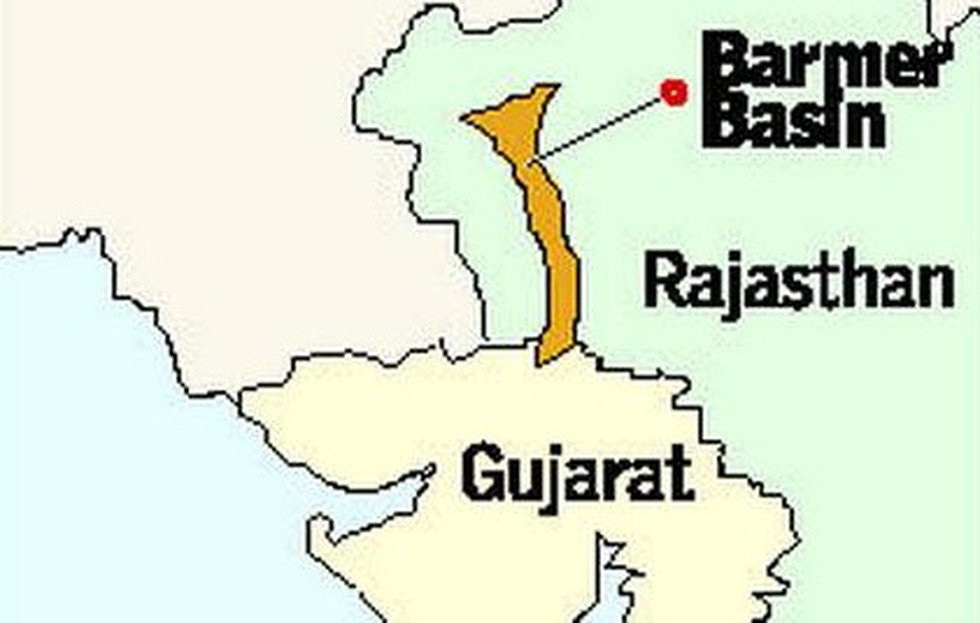 About:
Capacity: Barmer Refinery is an upcoming public sector refinery and petrochemical complex which will have a total processing capacity of 9 million metric tonnes per annum (Mmtpa).
Location: it will be built 5km away from Pachpadra village in Rajasthan's Barmer district.
Bodies involved: It is being developed by a joint venture (JV) between Hindustan Petroleum Corporation Limited (HPCL, 74%) and the Government of Rajasthan (26%), known as HPCL Rajasthan Refinery Limited (HRRL).
Timeline: Construction on the project commenced in January 2018 and is slated to be completed by 2022-23.
FINANCIAL ACTION TASK FORCE (FATF)
Saudi Arabia has become the first Arab country to be granted full membership of the Financial Action Task Force (FATF). Saudi Arabia had obtained observer status in the Group in 2015.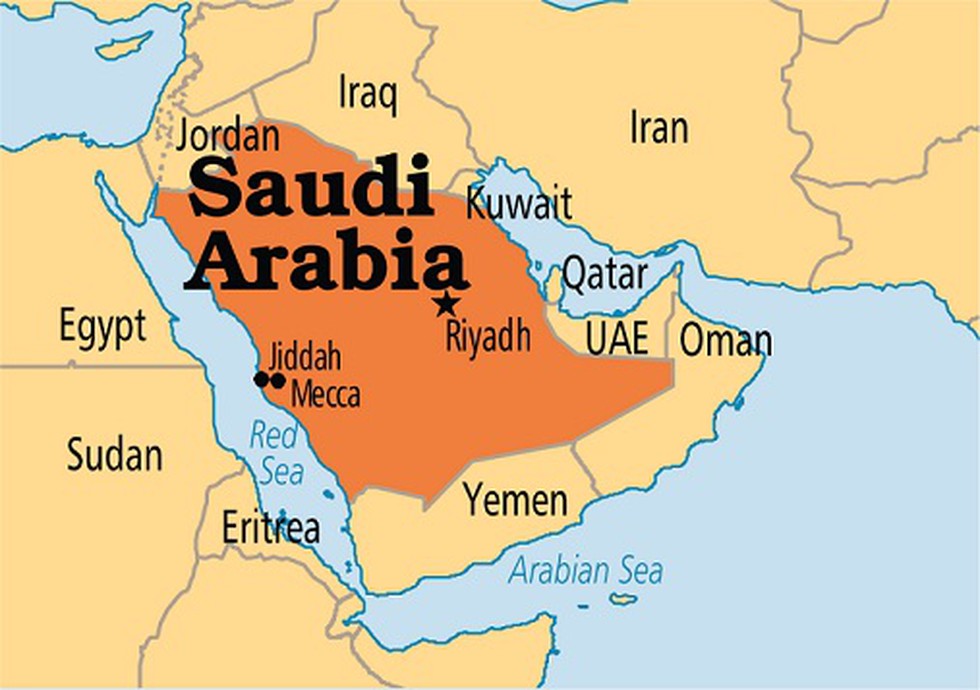 About: 
The FATF is the global standard-setting body for anti-money laundering and combating the financing of terrorism (AML/CFT).
Mandate: To set standards and promote effective implementation of legal, regulatory and operational measures for combating money laundering, terrorist financing and other related threats to the integrity of the international financial system.
Established in: 1989.
Headquarters: Paris, France.
Members:

The FATF currently comprises 37-member jurisdictions and 2 regional organisations (the Gulf Cooperation Council or GCC, and the European Commission).
While India, Russia and China are members, Pakistan is only an associate member of Asia Pacific Group-FATF.
FLOOD HAZARD ATLAS (ODISHA)
Odisha Chief Minister Naveen Patnaik released a unique flood hazard atlas, which is expected to help the State manage floods more efficiently.
About
Time period covered: The flood hazard atlas system takes into account the flood inundation data captured through satellite imagery over the period from 2001 to 2018.
Bodies involved: The National Remote Sensing Centre (NRSC) of the Indian Space Research Organisation (ISRO), Hyderabad had taken the study on flood hazard zonation for Odisha.
Key findings:

About 8.96% (13.96 lakh hectares) of land in Odisha was affected by floods during 2001-2018.
Out of total flood-affected area (13.96 lakh hectares), about 2.81 lakh hectares of land falls under high (inundated 7-9 times) to very high (inundated 10-14 times) flood hazard categories.
Eight out of 30 districts such as Bhadrak, Kendrapara, Jagatsinghapur, Balasore, Puri, Jajpur, Khordha and Cuttack districts are more flood-affected districts. As high as 77% of Bhadrak and 70% of the Kendrapara district have been categorised as flood hazard.

Significance: It is expected to help the State manage floods more efficiently.
Flooding in Odisha? 
Vast areas of the State are inundated when there is flooding every year in major rivers, namely, the Mahanadi, Brahmani, Baitarani, Subarnarekha and Rushikulya.
Some of the rivers like, the Vamsadhara and Budhabalanga, also cause flash floods due to instant run-off from their hilly catchments.
IMPHAL PEACE MUSEUM
Japan gifted Manipur a museum of peace to mark the 75th anniversary of the Battle of Imphal, one of the fiercest battles of the Second World War.
About:
The Imphal Peace Museum was inaugurated at Red Hill, about 20 km southwest of Manipur's capital Imphal. The museum is funded by the Nippon Foundation.
Some 70,000 Japanese soldiers, alongside those of Subhash Chandra Bose's Indian National Army, died in battles with the British-led Allied forces in areas around Imphal and Kohima from March to June 1944.
The last of these battles was fought at Red Hill, where the Japanese War Memorial was built in 1994 to mark the 50th anniversary of the battle.
---